Today my friend Anne found the shell of an old Sachs hub at the beach and gave it to me. From
this website
I found out it must be a Torpedo 1-gear freewheel hub from the 1930-40s. I'm not certain of the age, but it must be around then, according to the descriptions on that site.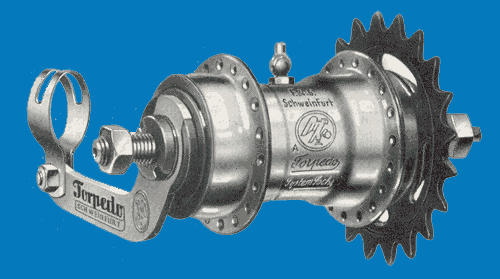 Marketing illustration.
My "hub".


The salt water has taken a toll on it. I can see a bit of the eagle in the circle and I can make out "Torpedo", "System Sachs" and "Made in Germany".
Sculptures.
So that makes another nerdy sculpture for the living room. It's sitting next to my spare Phil eccentric bottom bracket, which I haven't gotten round to replace yet and which is like way too nice to be a bike part.